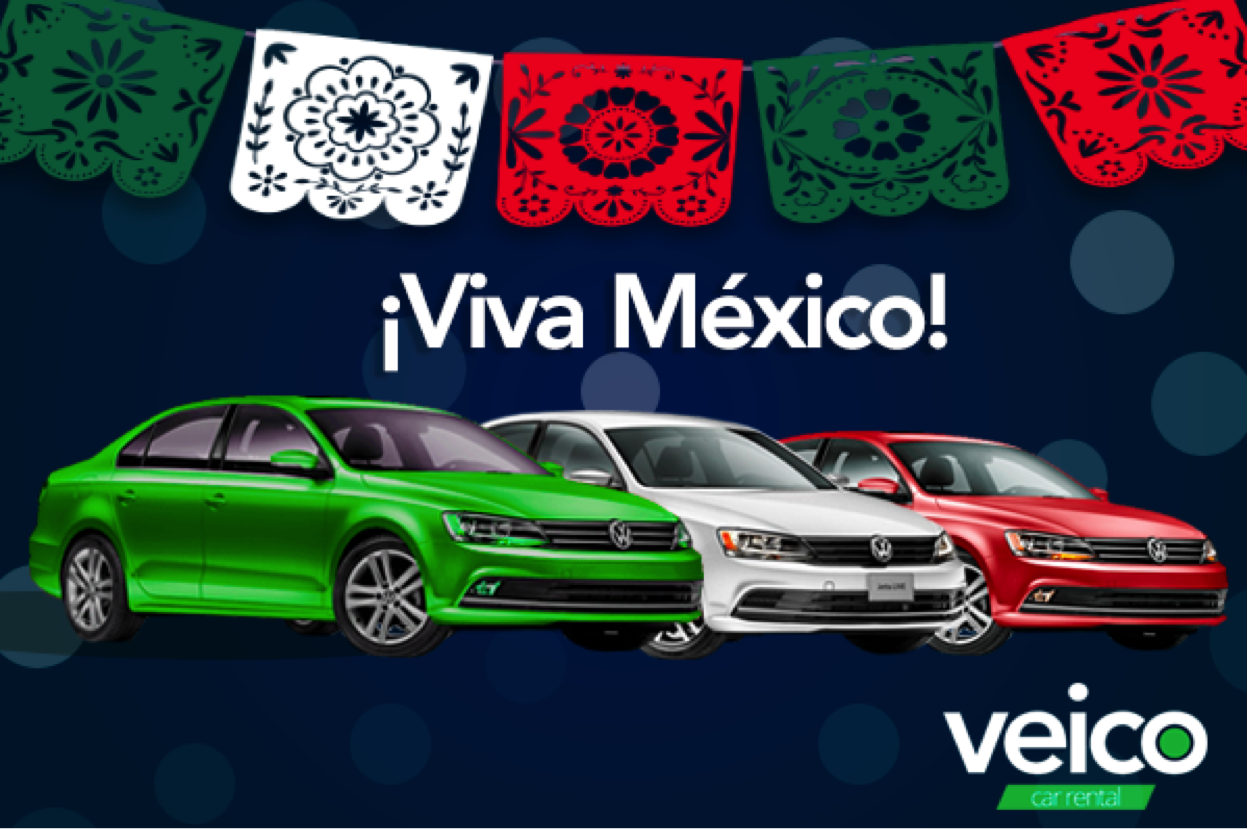 Mexico is a country that is famous the world around for many things. True, in the last few years not all of them were so likable. The country got a lot of negative reputation for its drug wars and it also found itself in the center of a certain, ehm, political campaign.
Putting those things aside, the truth is that it is a country famous for many more things good- great food, music, tequila, likable people, fiestas, tourism hot spots, you name it. Oh, I have to mention the scene from Spectre, where James B., one of my favorite characters, unleashes hell during Día de Muertos. Epic. Anyways…
Being an outsider, you could be excused to forget that business people live here too. Ambitious, hard-working, with a clear idea of what they want to achieve. We are oh so lucky that some of these guys are also our clients. And this gave us an idea.
Pretty much everyone we work for is in a different part of the world. Most of them are smaller rental businesses. They have no way to find out what is going on elsewhere in the business on regular basis. It's not like there is a Forbes for rentals or something. Still, it would so cool to connect these people. Let them know what is going on in the same business elsewhere. See the people who are in the same boat, but sailing different seas. Read, learn, improve. After all, we are a big community. We've yet to act like one.
And so, today we kick off something that has been an ambition of ours for a long time and we do hope that it will become something. A series of interviews with our clients and what they deal with in their rental business lives.
Veico Car Rental is a car rental company from Mexico. We are very proud to be working with these guys. They are a shining example of small business starting on a path, doing the hard work and meeting success…and failures. But keeping their eyes on the road and trying. To skip all the motivational cliches, these guys have a clear idea of what they are doing and that's what I love about them.
They started 2 years ago in Guadalajara, Mexico with 4 cars. In two years they have expanded to Colima and Cancun. In 2018, they will expand to Puerto Vallarta and Leon.
Hilario, the co-founder set aside time in his busy schedule to talk to our Maria and let us in on some of their secrets. The interview went on for two hours in Spanish, so here is a slightly edited English version of how it went down.
Hola Hilario, how are you? How's the business?
Hola Maria, all good. Now we are starting the high season, so we have a lot of work. We feel like a fairly new business, we have only been in the business for two years, but comparing the expectations we'd had when starting the business with what we have achieved so far, I can say that we have exceeded them.
You guys have expanded nicely over the last 2 years. What do you attribute this success to?
The first thing is that we were clear about our goals and the type of service we wanted to offer. We try to put ourselves in the shoes of our customers. We find that one of the biggest problems in the car rental business is that the customer is offered a price which is considerably low. Then, when paying, a series of extra charges are added and the client ends up paying three times more than the advertised price.
This is how our all-inclusive rate policy came about. "The price you see is the price you pay"
What is the current situation in the Mexican car rental market? Where do you see the biggest opportunities?
It's very competitive. There are many international and national agencies here in Mexico, and their number keeps increasing. Two years ago you there were 6 car rental businesses near us. Now, you get more than 12 companies.
Here in Guadalajara, there is an area that started with a few agencies on one street. Now, there are 2 streets where 90% of businesses are car rental companies. And every time you go there, there is a new one.
At Veico, we use little traditional advertising- only very focused. We realized that digital advertising gives us better results. First, we started with organic advertising (free digital advertising). To be honest, I was somewhat reluctant to invest in paid digital advertising, but my partners insisted and invested in Google Adwords; and I'm glad we did it because we have seen good results. We also use a paid app that helps us to program and manage our social networks. We use Twitter, Facebook, Google Plus, LinkedIn, Instagram and Youtube. I think Digital advertising and social networks help a lot in the business.
Why?
When I want to hire a company that I do not know, the first thing I do is go to the web and look for them. If they have not posted anything for a long time, I lose my trust in them. The social networks tell you a lot about a company, especially its credibility.
What are the biggest trends in the car rental industry in your view and how do they show in Mexico?
I think that compared to the North American market, the car rental business in Mexico is left behind in terms of technology and innovation. Even in Mexico, there has been no use of electronic kiosks or mobile applications to rent. Many prefer to invest in infrastructure and physical locations rather than technology.
The laws in Mexico sometimes slow down this type of innovation. For example, the Mexican law requires you to get a paper signature.
As a frequent user, I know that customers only want to take their car and leave; not spend 2 hours in a line. But the agencies prefer larger premises to shorter wait lines.
What are the biggest difficulties that car rentals deal with in the market and how do you solve them?
People without credit cards. Here in Mexico, not everyone has access to credit cards but that does not mean that they can not afford to rent. It eliminates many potential customers.
At the beginning, we decided to accept debit cards, but now we are in the dilemma of whether to continue or not because of several cases of car theft. For the moment are stricter with the verification process for people who want to pay with a debit card. But this process takes more time than desired. We want to serve as many good clients as possible, but at the same time need to manage our risk.
It seems like customer satisfaction is the key to your success. What are some of the key elements to making client satisfaction work?/What is it that clients are looking for most in renting a car?
We focus on three points:
1-Our all-inclusive rates are lower than those of other car rentals.
2- There are no deceptions- from the first moment, we tell you the final price.
3- Although our prices are cheaper than our competitors', we offer the same services and take care of our fleet; We perform all maintenance on our cars and have a policy of changing cars every two years.
Do you remember an example of a specifically difficult client?
My worst experiences have been with those who have stolen cars or when cars get damaged.
The case that came to my mind was a customer who, two kilometers from our shop, got hit by a stolen car and the person driving it ran away. We had to ask the customer to report this so that the insurance would cover the damages, but the client was here on business and had full agenda. He could not make it. Eventually, we reached an agreement. In these cases, we always try to reach a reasonable agreement and be helpful so that the client knows we are being fair.
I always remind our employees "our job is to rent cars not charge for damages"
What has worked best for you in acquiring new clients?
Word of mouth, good reviews, and also sponsorships. But we focused mainly on the digital media (social networks, email distribution list, organic positioning, first places in Google search).
What do you think about 10-dollar rentals that make up for the money on services? This seems to be a big trend in LatAm.
I have used these type of services on airlines and they seem great when you want to save a few dollars. Of course, when you use this type of service, you know that you may have to print your own ticket or something like that and if you want something extra you will have to pay for it. But these services are optional. In the business of car rentals, it is not like that. The services, insurance, and taxes are obligatory. They just do not mention them until the moment of paying. The client, having no other option, ends up paying but leaves dissatisfied.
That's why I do not see it as a threat to our service model.
What is the way to fight this?
We promote our policy of real prices and not cheating.
Awesome Hilario, thanks a lot and good luck with your business!
Thank you.